설명
3d maid animations
8 Motion captured animations. Ideal for some french maid roleplaying.
보고, 시도하고, 구매하세요
인월드 스토어에서 애니메이션을 체험해보세요 여기
SL 마켓플레이스 스토어에서 애니메이션 구매 여기
Hud
세컨드 라이프 버전은 HUD와 함께 제공됩니다. HUD를 마켓플레이스에서 구매 -> 마우스 오른쪽 버튼으로 클릭 -> 착용하면 바로 사용할 수 있습니다!
어디에서나 애니메이션을 사용할 수 있게 해주는 무료 포즈볼 허드를 만드는 방법에 대한 자세한 내용은 블로그에서 팁과 스크립트를 확인하세요!
The animation sequences:
– Three dusting/window washing animations
– Mopping up animation
– Floor sweeping animation
– Angry gestures and expression in case someone walks right through your carefully collected rubble or someone makes an indecent proposal!
– A drink animation for a well deserved break after your hard work!
Animations that can be easily used via the hud, no poseballs or rezzing required!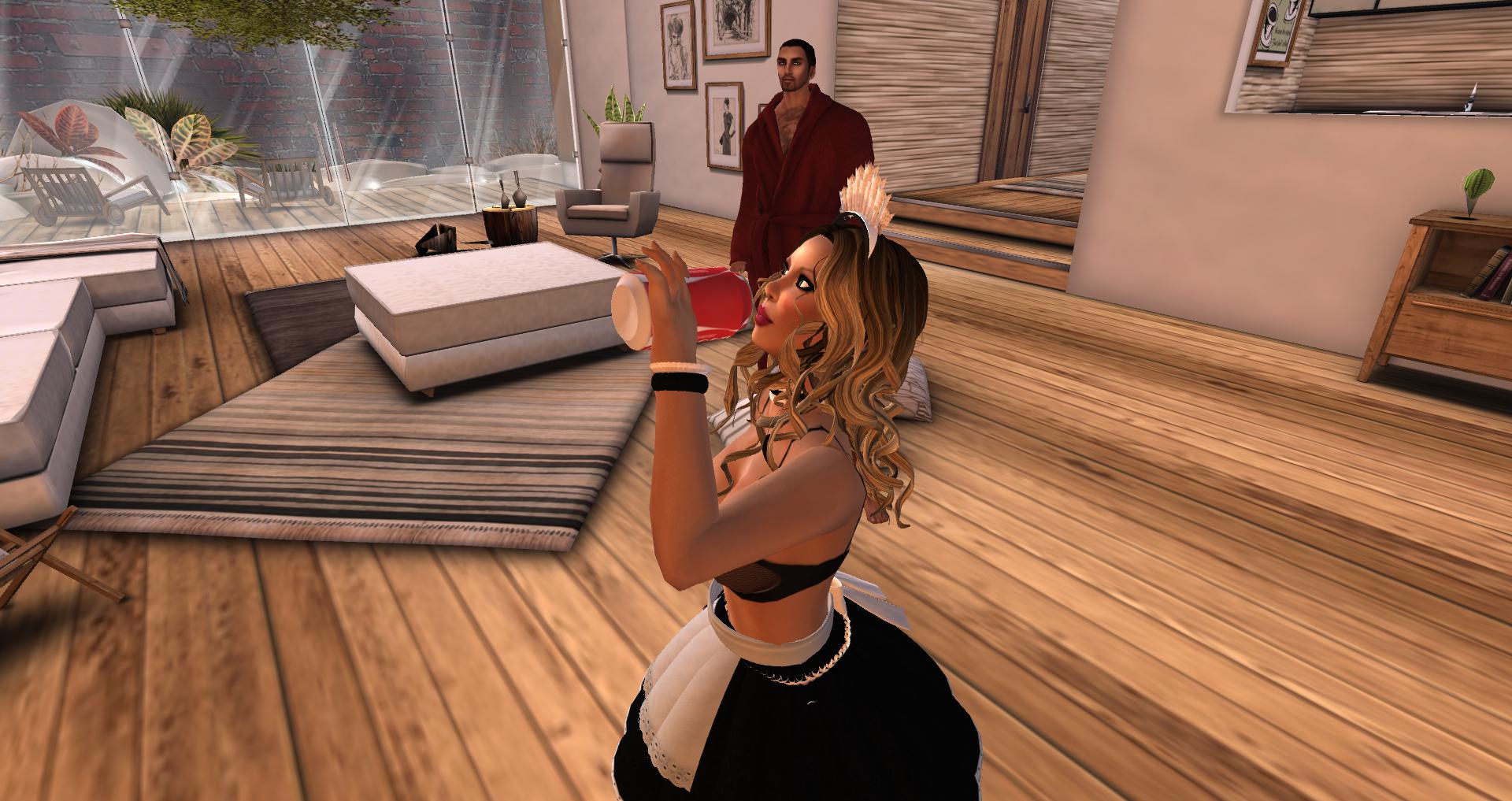 관련 애니메이션을 확인하십시오. 건강을 유지하고 운동 후 상쾌함을 유지하는 데 이상적입니다!
이 제품을 구매하고 사용하면 다음 조건에 동의하는 것입니다.
1. Do not resell as-is, use it in your own creations.
2. Do not resell full permission, either modify/copy or modify/transfer